Pork Loin French Rack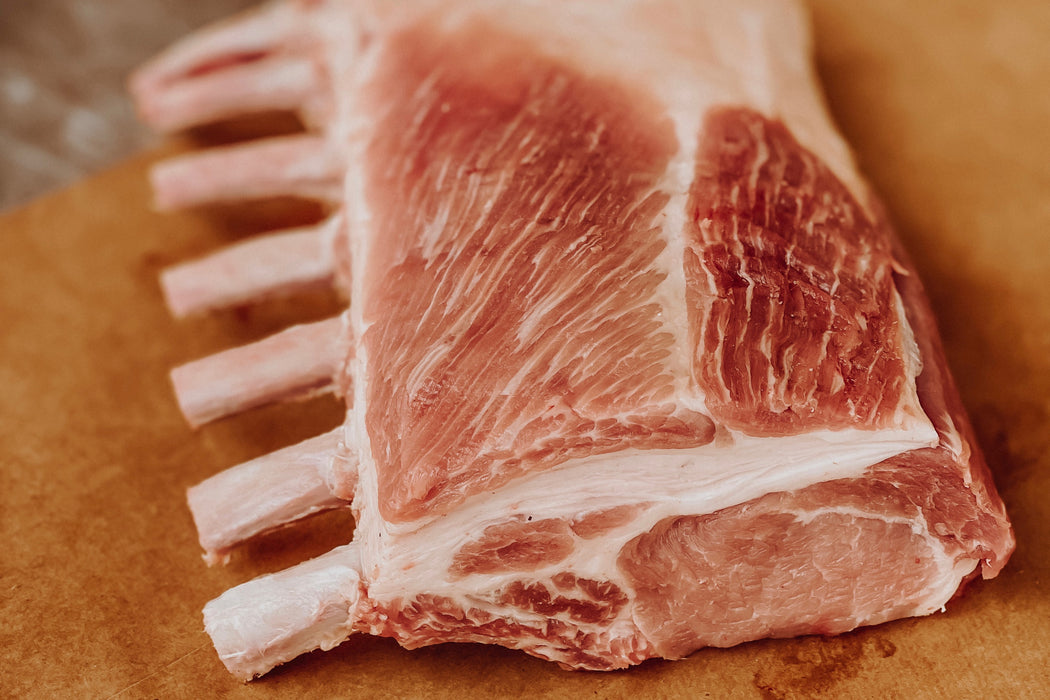 Racks average five lbs each and provide 8-10 adult servings.
The pork loin is taken from the muscle that runs along both sides of the pig's backbone. It is the largest, most tender, and leanest cut of meat taken from the pig. Great for steaking out into your own bone in pork chops or cooking whole.
These French style Pork Loin racks are vacuum packed and sealed for freshness. They ship ready for the oven or grill and are great for cooking as a whole rack or carving up as individual chops.