Fleming's Sliced Slab Bacon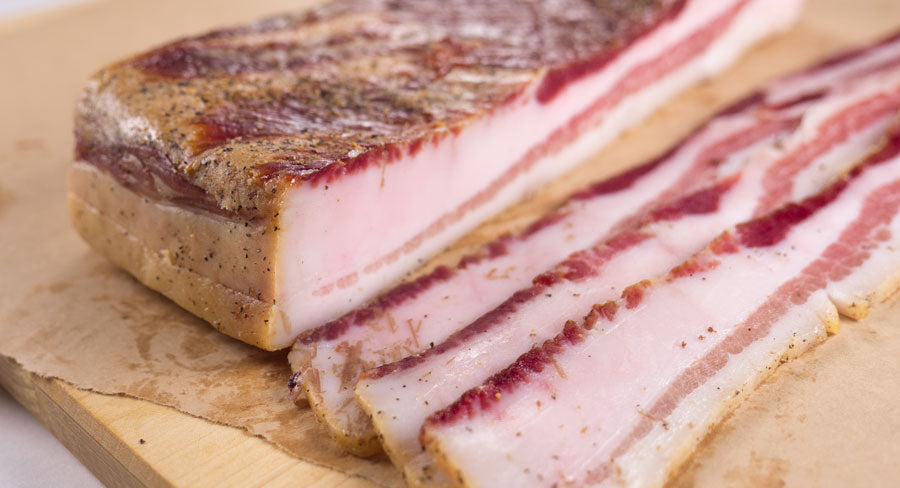 Each order Contains 2 lbs each and comes vacuum packed for freshness.
Our sliced slab bacon is a staple for obvious reasons! We are certain this will be some of the most savory and best tasting bacon you have had. We personally slice every slab to guarantee you get great, thick cut consistency on your orders.