Fleming's Signature Prime Porterhouse T-Bone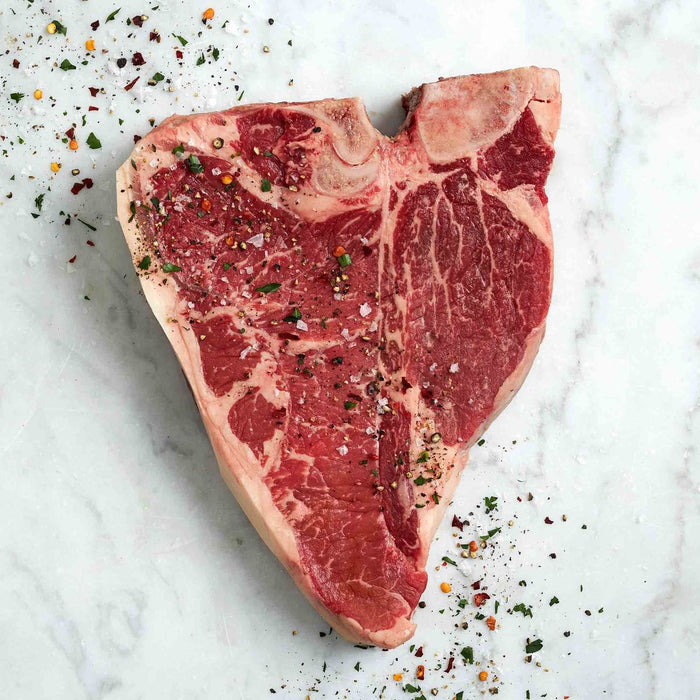 *Priced Per Steak* Fleming's aged USDA prime steaks are taken from the top 10% of all fed steers in the USA then wet aged to perfection in vacuum sealed bags for a minimum of 60 days. This ensures that every steak we deliver is moist, well marbled, and flavorful, with unmatched age, tenderness, and quality.
The porterhouse is an absolute delicacy in the steak world. It is a combination of a bone in strip steak along with a generous portion of the tenderloin in one versatile and sure to please cut! Known for providing the rich marbling and flavor of a bone in strip that the T Bone is known for, along with a full cut of the famously tender tenderloin, this powerhouse of a cut is any steak lover's dream. Average weight per steak is approximately 20-22 oz.
All steaks average 1.25" thick. Prices given per steak.