Fleming's Signature Prime Whole Beef Tenderloin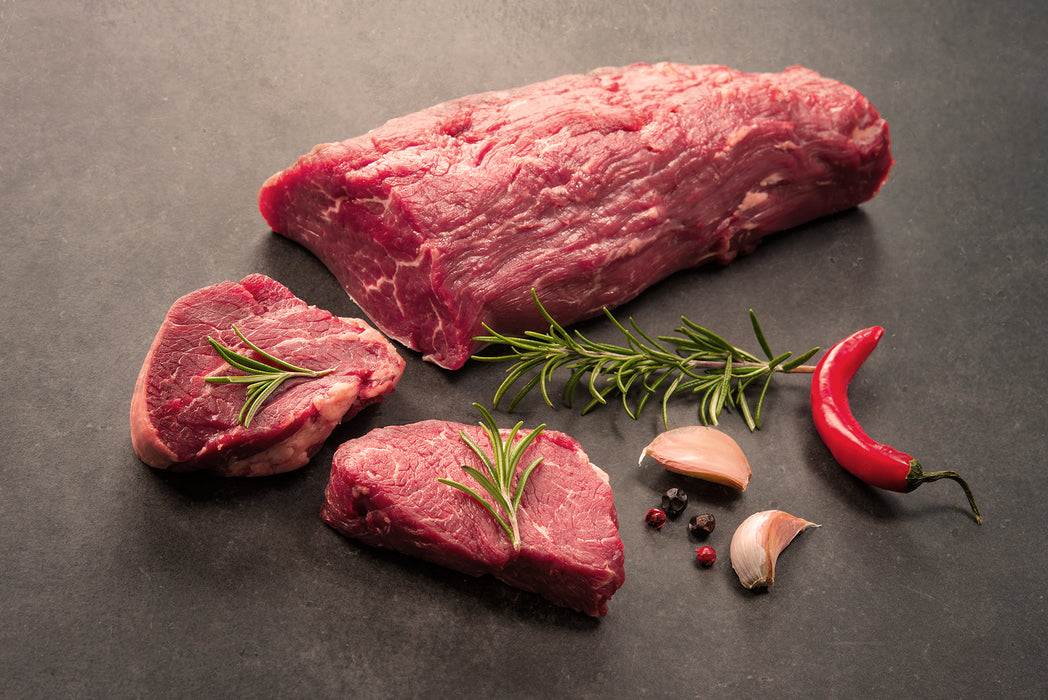 Fleming's aged USDA prime steaks are taken from the top 10% of all fed steers in the USA then wet aged to perfection in vacuum sealed bags for a minimum of 60 days. This ensures that all of our steaks are moist, well marbled, and flavorful, with unmatched age, tenderness, and quality.
A Fleming's aged beef product, our whole tenderloin is perfect for cooking or smoking as a whole roast, or for the beef enthusiast who wants the freedom to steak out his own tenderloin fillets as desired.
Each tenderloin averages 7-8 lbs and provides approximately 10 adult servings.